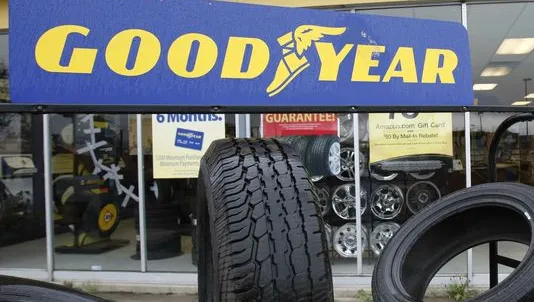 The U.S. government's National Highway Traffic Safety Administration (NHTSA) has received allegations that defective Goodyear motor-home tires caused crashes resulting in the death or injury of 95 people during the past two decades. These allegations have led to an investigation into the safety of Goodyear's G159 tires, which were produced between 1996 and 2003. The tires were originally designed for delivery trucks but were also used on recreational vehicles that travel at highway speeds.
Lawsuits and safety advocates claim that Goodyear kept the tire problems secret for years by settling cases and obtaining court orders to seal records. Although the allegations persist, the tires have not been recalled. Goodyear has stated that it will cooperate fully with NHTSA in its investigation, including providing requested information on its G159 tires.
The NHTSA's investigation raises questions about whether Goodyear failed to report all death and injury claims to the agency. While Goodyear reported only nine claims alleging one death and 13 injuries, NHTSA found that many of the claims were not required to be reported.
At Cronauer Law, we are dedicated to fighting for the justice and compensation that victims of defective Goodyear G159 tires deserve. If you or a loved one has suffered injuries due to these tires, we encourage you to contact our experienced attorneys for a free, no-obligation case review. We will work tirelessly to ensure that you receive the compensation you deserve for medical expenses, lost wages, pain and suffering, and other damages related to your case.
Cronauer Law is a highly experienced personal injury law firm with a reputation for achieving exceptional results in cases against manufacturing companies. With over 40 years of experience, our product liability lawyers have recovered more than $200 Million for deserving clients and have earned numerous recognitions from their peers. If you need representation in a Goodyear G159 tire failure case, Cronauer Law is the firm to trust.
Why should I choose Cronauer Law to handle my Goodyear G159 tire failure claim?
When you need representation in a case against a tire manufacturing company, you need an experienced law firm with a reputation for getting results. Cronauer Law has been standing up to manufacturing companies on behalf of injured individuals for over 40 years. We have recovered more than $200 Million for our deserving clients.
Our Product liability lawyers are nationally acclaimed, having earned the following recognition from our peers:
Several Verdicts ranked in the top 10 year after year
Top 40 lawyers under 40
Most impressive plaintiff verdict
We earned these recognitions with our attorneys' consistency in winning historic verdicts and settlements, including the following Manufacturer case results:
$16.5 Million against a Major car manufacturer for unsafe roof design
$600k settlement due to permanent injuries caused by a faulty pressurized pipe sourced from a foreign manufacturer with poor materials and quality controls.
A $1M settlement was negotiated for our client who suffered 3rd degree burns due to a flash fire caused by improper maintenance of a boat.
Our law firm has gained a reputation for being one of the most intimidating in the country for large car manufacturers and we possess the necessary expertise to effectively litigate cases involving defective and recalled vehicles.
What is the Goodyear G159 tire used for?
The Goodyear G159 tire was designed for use on trucks and recreational vehicles, particularly Class-A motorhomes. These tires were manufactured between 1996 and 2003 and have been found to experience high failure rates when used on motorhomes, leading to serious injuries or deaths.
What is the mechanism of injury for Goodyear G159 tire failures?
Goodyear G159 tires have been reported to suffer from tread separations and other failures when exposed to conditions present in use on motorhomes, such as overloading and underinflation. These failures can cause accidents at highway speeds, leading to serious injuries or fatalities.
Who is liable for Goodyear G159 tire failures?
Goodyear, the manufacturer of the G159 tire, can be held liable for injuries or deaths resulting from tire failures. Under the doctrine of strict liability, manufacturers can be held liable if a consumer is harmed and can prove at least one of the following:
The product was inherently unsafe
The product suffered a defect during manufacture
The company failed to provide adequate warnings and instructions
It is also possible to sue manufacturers for negligence if you can show that the company breached a duty of care. For example, if you can prove that Goodyear knew or should have known that the G159 tire could fail when used on motorhomes but failed to warn the public, that could constitute negligence. However, strict liability can apply even if the manufacturer was not negligent.
How can Cronauer Law help with my Goodyear G159 tire failure lawsuit?
Cronauer Law can guide you through the legal process, gather necessary evidence, and represent your interests in a Goodyear G159 tire failure lawsuit. Our experienced attorneys have a deep understanding of product liability law and a proven track record of achieving successful settlements and verdicts in similar cases.
What Kind Of Compensation Can A Victim Receive?​
The compensation available in a Goodyear G159 tire failure case will depend on the severity of your injuries and how they impact your quality of life and finances. Compensation may include the following economic and non-economic damages:
Medical expenses
The cost of assistive medical devices
Lost wages
Lost earning capacity
Pain and suffering
Loss of society
Loss of a bodily function
How much time do I have to file a Goodyear G159 tire failure lawsuit?
The statute of limitations for filing a product liability lawsuit varies by state. It is crucial to consult with a knowledgeable attorney to determine the specific deadline for filing your Goodyear G159 tire failure claim.
Who can file a Goodyear G159 tire failure lawsuit?
Individuals who have suffered injuries or family members of those who have died as a result of Goodyear G159 tire failures may be eligible to file a lawsuit. It is essential to consult with a product liability attorney to determine if you have a valid case.
The best way to determine whether you have a case is to meet with a Goodyear G159 tire failure lawyer. At Cronauer Law, we offer free, no-obligation case reviews. We work on a contingency fee agreement, meaning you pay nothing for our services until we win a successful settlement or verdict.
Contact Cronauer Law Today
If you or a loved one has been injured by the failure of a Goodyear G159 tire, contact Cronauer Law today. Our dedicated team of attorneys is ready to fight for the justice and compensation you deserve.