A recent class action lawsuit accuses three automakers and a parts manufacturer of knowingly selling vehicles with defective airbag inflators that put drivers and passengers at risk. With two deaths and at least four injuries already linked to these dangerous airbags, it's time for manufacturers to put the safety of the community over their profits. Our personal injury firm is prepared to help victims of this negligent behavior seek justice.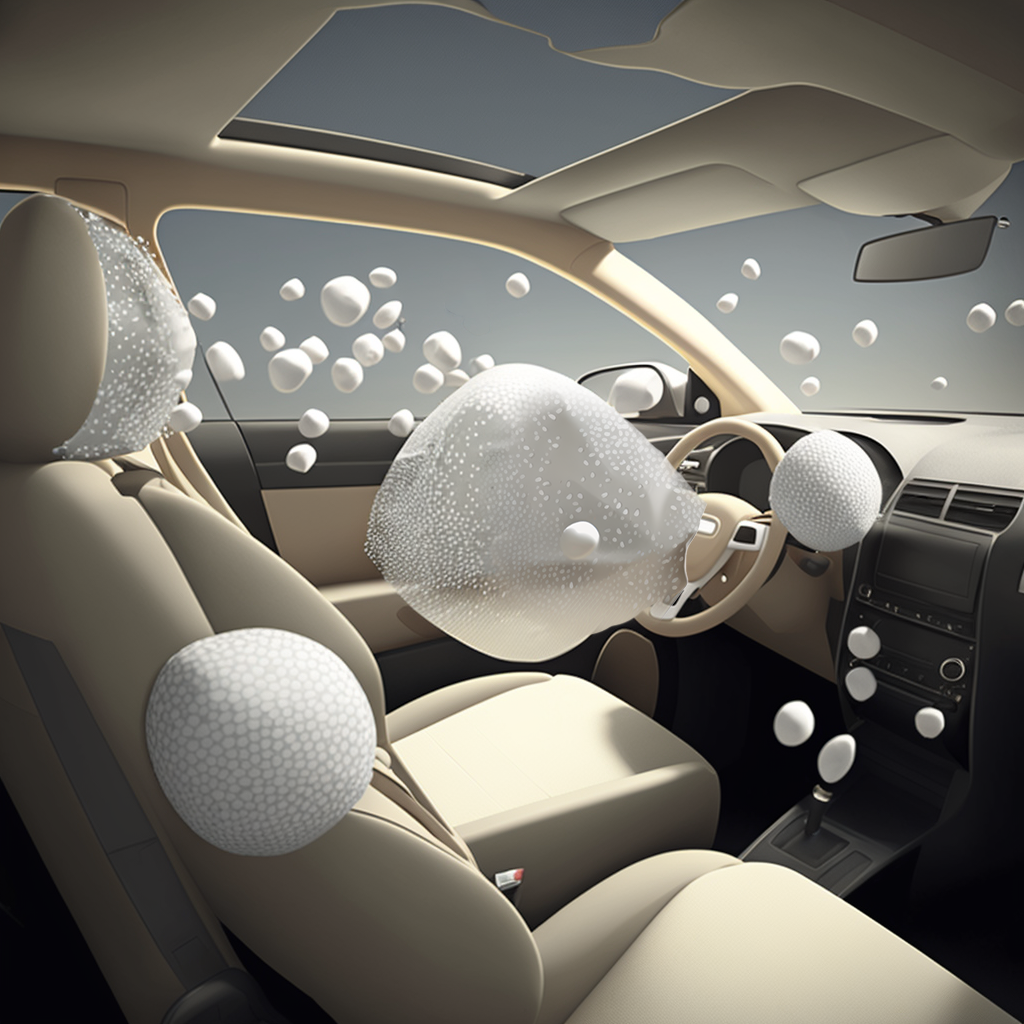 The Airbag Inflator Problem
The lawsuit names ARC Automotive Inc., General Motors, Ford, and Volkswagen as responsible parties for the defective airbag inflators. ARC Automotive manufactured the inflators, which were then sold to airbag manufacturers and ultimately to the automakers. The five plaintiffs in the case are vehicle owners who claim they were not informed about the defective airbag parts when they purchased their cars.
The U.S. National Highway Traffic Safety Administration (NHTSA) has been investigating ARC inflators for nearly seven years. It is estimated that there are 51 million of these potentially dangerous inflators on U.S. roads, representing 10% to 20% of all passenger vehicles. Unfortunately, most drivers have no conclusive way of determining whether their vehicle contains an ARC inflator.
The Hidden Dangers of Ammonium Nitrate
The plaintiffs allege that ARC's inflators use ammonium nitrate as a secondary propellant to inflate the airbags. When exposed to moisture, the ammonium nitrate can degrade, causing the inflators to burn too fast and create a larger explosion. This reaction can blow apart the metal canister housing the chemical, sending metal shards into the vehicle's cabin. Ammonium nitrate is so dangerous that it can burn too fast even without moisture present.
A Familiar Story: Takata Airbags
This situation is reminiscent of the Takata airbag saga that began in the early 2000s, which also involved exploding airbag inflators. That crisis resulted in 28 deaths worldwide, hundreds of injuries, and the largest automotive recall in U.S. history. Despite the severity of the Takata case, NHTSA has yet to force wider recalls in the ongoing ARC inflator investigation.
Automaker Responsibility
The lawsuit argues that the automakers involved should have known about the instability of ARC's inflators. General Motors, for example, began recalling Takata ammonium nitrate inflators in 2013. The suit also asserts that Volkswagen and Ford represented the airbag inflators as safe while knowing they were dangerous.
A Broken System
David Friedman, a former NHTSA acting administrator, suggested that automakers may be avoiding recalls for cost reasons. NHTSA, he says, needs a "slam dunk" case before seeking recalls due to threats and lawsuits automakers have filed in the past. This highlights a broken system that prioritizes manufacturer profits over the safety of the community.
Our Firm's Commitment
Cronauer Law is dedicated to holding manufacturers accountable for putting profits over safety. We stand ready to assist victims of defective airbag design and other negligent behavior by seeking justice and fair compensation. If you or a loved one has been affected by this issue, contact us today for a consultation.