Cronauer Law is thrilled to announce a historic achievement as we have been recognized by the prestigious Top Verdict for landing a significant place in the top 10 personal injury cases in Illinois. This honor epitomizes our devotion to providing stellar service, unwavering commitment to justice, and relentless pursuit of excellence.
Top Verdict acknowledges concrete accomplishments rather than opinions or recommendations. This distinguished honor endorses our spot within Top Verdict's annual roster, shining a spotlight on our substantial contributions to the legal industry.
This complex case involved a severe car accident, the negligence of a commercial truck driver, and consequential personal injuries. Expertly handled by attorneys C. Nicholas Cronauer, Bradley Melzer, and Ross Brennan of Cronauer Law, LLP, our law firm secured a settlement of $2,000,000 in the plaintiff's favor.
Understanding the importance of our accomplishments to our clients, we share this news with both existing and prospective clients and our dedicated staff. This significant win enhances Cronauer Law's reputation and firmly establishes us among the elite legal entities in the state and the nation.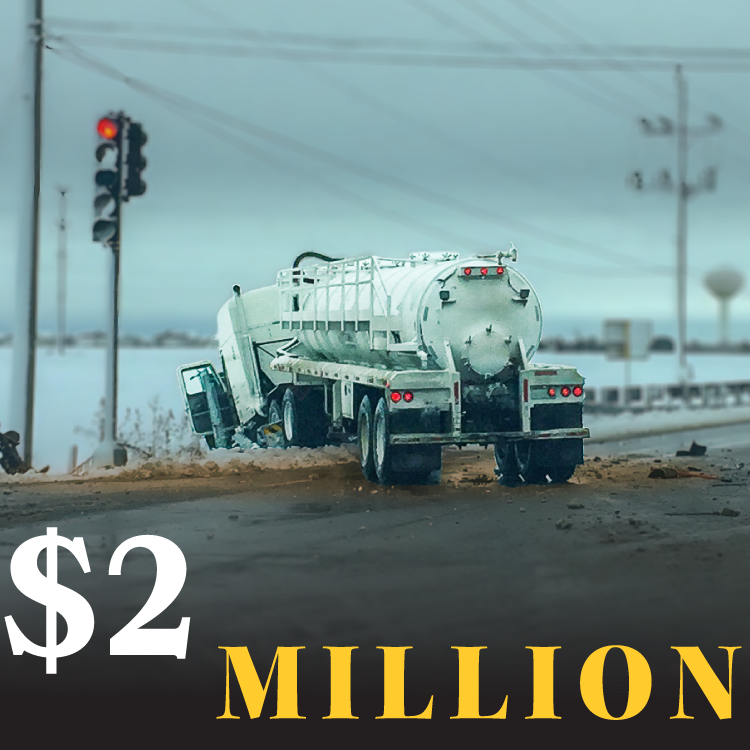 Top Verdict Award
Obtaining a place on Top Verdict's list requires extensive research performed by their team which includes reviewing court records, electronic submissions by attorneys, and major legal publications. Thus, the recognition extended to us is representative of our resilience, outstanding efforts, and measurable achievements in the pursuit of our clients' interests.
This recent achievement enhances our portfolio, making us an excellent choice for individuals seeking legal representation backed by a track record of success. We remain steadfast in our goal to continue securing exceptional results for our clients while maintaining the highest professional standards. This award also strengthens our conviction that we are not just a law firm; we are an institution dedicated to upholding justice.
This would not have been possible without our tenacious team's hard work and our clients' faith in our services. Our aim remains to reciprocate that faith by continuously putting our expertise and empathy at your service, making your fight, our fight.
Trial Attorneys don't settle for less
At Cronauer Law, we have earned our place as trial attorneys, willing and capable to champion your cause in the courtroom. Beyond the confines of a negotiation or settlement room, this is where our seasoned skills are truly put to the test, and where they consistently shine.
Every member of our dynamic team is trained to be both a negotiator and a litigator. However, our true forte lies in trial law where we meticulously construct rational arguments, present compelling evidence, and robustly interrogate all opposing views. In the face of challenging disputes, we transform complexities into clear narratives that resonate with juries, allowing us to maximize the prospects of a successful outcome.
Taking a case to trial requires a unique mix of determination, legal expertise, and strategic aptitude – qualities we are proud to embody at Cronauer Law. We're committed to making your fight our fight, cementing our ethos in the everyday practice of our firm. This uncompromising approach is one of the reasons we are repeatedly recognized among the top trial attorneys in Illinois, and why you can be confident in entrusting us with your case.
Our willingness to deftly navigate the intricacies of a trial, rather than settling for less, speaks volumes about our resolve, our trust in the justice system, and our commitment to securing you the most favorable outcome. When you encounter the unexpected, count on us to take the reins, using our courtroom expertise to champion your cause. At Cronauer Law, we are not just attorneys – we are dedicated trial attorneys, advocating strongly for our clients' rights.
In line with the transparency, fairness, and fact-based approach Top Verdict employs, Cronauer Law remains committed to providing the same level of service and transparency to our clients. Because, at Cronauer Law, LLP, we believe justice served is a promise kept.
Our identity as top-level trial attorneys goes hand in hand with our ability to secure top-dollar verdicts for our clients. It showcases our commitment to taking cases to trial when it's in the best interest of our clients, prioritizing their needs above all else and ensuring they receive the maximum compensation they are entitled to. At Cronauer Law, it's not just about achieving justice; it's about achieving justice that fully acknowledges the true value of our clients' claims.